What is Pharma Delegates?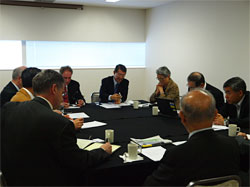 Pharma Delegates is a voluntary healthcare industry association comprised of companies, individual executives, and others who provide services to the healthcare industry in Japan. The group's purpose is to advance professionalism and fellowship among industry colleagues with common interests, and to provide a forum for discussion and the advancement of insight on current issues in the healthcare environment through a speaker program that features experts from many relevant disciplines. Change is a constant companion to our industry, and a major priority of Pharma Delegates is to bring early news and interpretation of movements in the regulatory, scientific, and healthcare delivery environments. From the beginning over forty years ago, Pharma Delegates was never an "action" organization or a lobby group, and we have never pursued a legislative agenda.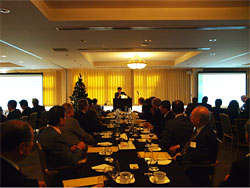 Pharma Delegates serves a broad representation of the entire domestic and foreign healthcare industry in Japan. The only purpose for our yearly dues is to enable us to offer a monthly speaker program with a timely topic for our members. Our annual program begins in September each year and continues through June of the succeeding year. The Annual General Meeting always takes place in June; at this time, our financial results are presented and the election of new officers is confirmed. This is followed by a formal dinner party.